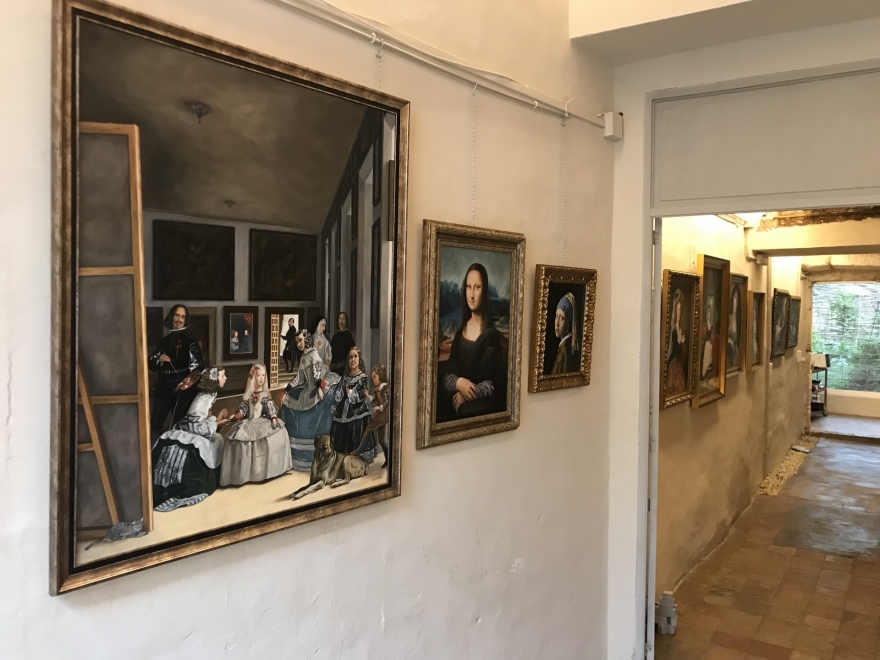 JAG de l'Île
Mona Lisa (DaVinci), Las Meninas (Velazquez), the birth of venus (Botticelli) or The girl of the pearl (Vermeer) are already in Inca (Majorca) and can be visited until the end of the year at the artistic residency from Onsom.com.
JAG de l'Île (Alaró, 1971) opens this Friday, September 21, the exhibition that houses some replicas of the great classics of universal painting and that are part of the best art galleries in the world. A monographic room dedicated to Elisabeth Vigée-Le Brun (Paris, 1755-1842), the most famous and most demanded French portrait painter of the 18th century and another who brings together the portraits of some 20th century myths such as Audrey Hepburn, Marilyn Monroe, bette davis, marlene dietrich, Lauren Bacall, Ava Gardner.
For 3 months they will be exposed in the rammed earth walls of our Gothic house from the 13th century. A sample of the technique and mastery of the oil portrait of this young painter and the great masters. A unique opportunity in Inca and in Mallorca. 
More information About the Onsom.com Artist Residency
Visits:
From September 21 to December 31, 2018
Monday to Friday from 9 to 14 hours
Arranged visits (Whatsapp: 606 000 464)
Sunday October 28
Visits: from 10 a.m. to 1 p.m.
Guided tour at 11 a.m.
Saturday November 3rd
Visits: from 5:00 p.m. to 8:00 p.m.
Guided tour at 6:00 p.m.
 Sunday, November 4
Visits: from 10 a.m. to 2 p.m. and from 4 p.m. to 8 p.m.
Guided tour at 11, 13 and 18 hours
How to get
C/ Om 24
07300 Inca, Majorca