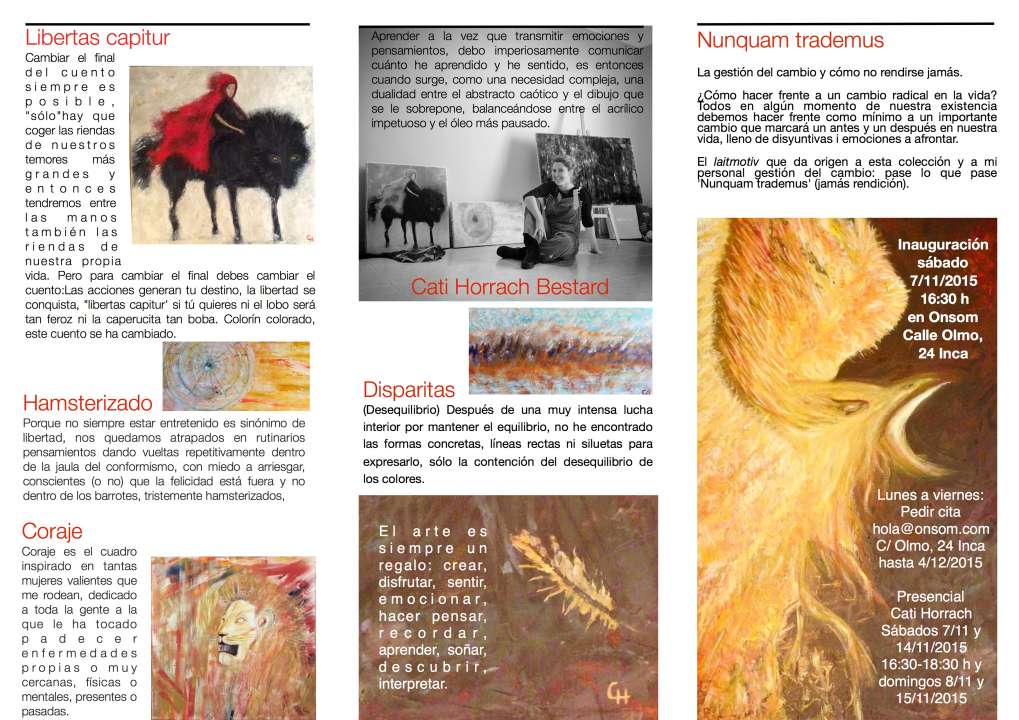 Cati Horrach is in da Haus
Cati Horrach (Inca, 1976) is the resident artist for the month of November with her Change management. The laitmotif that gives rise to the exhibition and its personal vision: whatever happens 'Nunquam trademus' never give up.
have you felt the need weighing anchor at some point in your life? Leave the familiar port where you had the boat insured and sail to open sea? Or have you run aground on reefs sentimental or jobs and have had to mutiny your sanity to make important decisions and turn the course towards new horizons? Or have you found a slipway where you have decided to stay anchored so as not to drift anymore without rudder?
How cope with a radical change in life? All of us at some point in our existence must face at least one important problem. change that will mark a before and after in our life, full of dilemmas and emotions to face.
Schedule:
Monday to Friday from 9 a.m. to 2 p.m. and agreed hours
Dijous Bo from 10 a.m. to 1 p.m.
Situation
C/ Om, 24
07300, Inca, Majorca