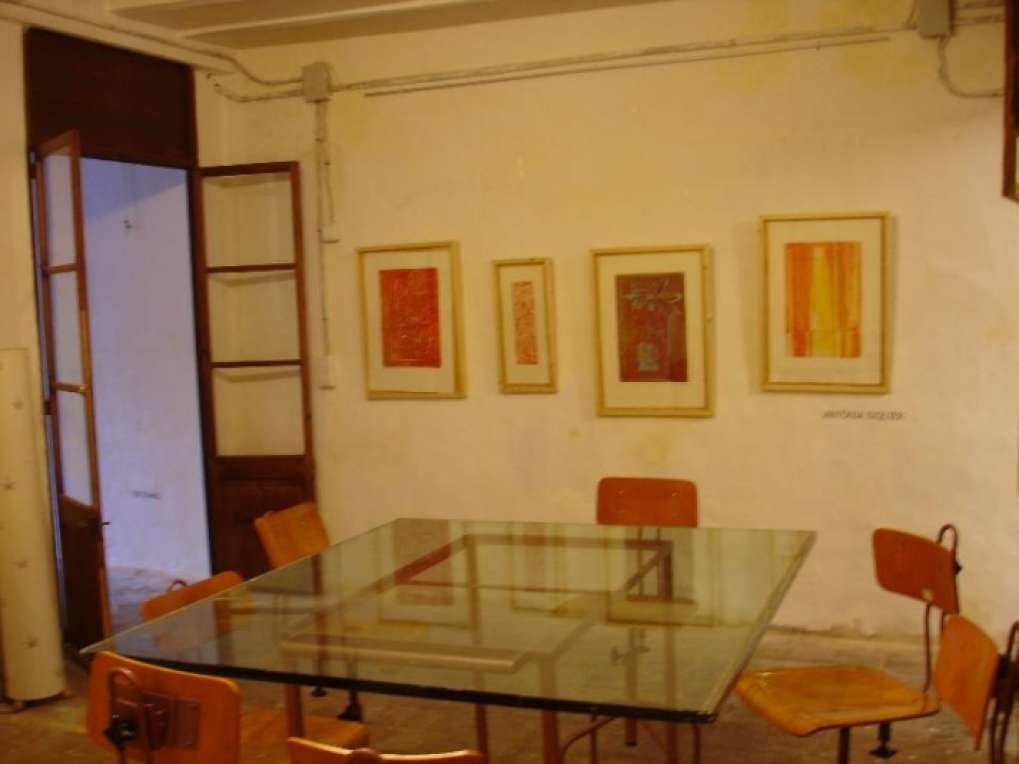 Papers exhibition at Onsom24
The exhibition
Four artists who use this material for this occasion as a basis for the creation of their works.
Miquel Angel Albis presents us with his world full of imagination and deceit, this blow through drawing. Antonia Siquier presents a series of engravings based on nature and its observation. Tasting Ramis He tells us about identity, this time from the cyanotype technique. Francine Martin combines engraving with drawing to talk about space and the horizon.
Home
Onsom24 is a space for ideas, for creation, to break the rules and innovate with capital letters. A commitment to the economic, architectural, cultural and social reactivation of the old town of Inca (Majorca).
Starting today, Friday, from 7:00 p.m. until May 28, the house will remain open to the public with the Exhibition Papers, coinciding with Incart'11.
We will wait for you!
Visiting hours:
Mornings: Monday to Friday from 8 a.m. to 3 p.m.
Afternoons: Friday, Saturday and Sunday from 7:00 p.m. to 9:00 p.m.